Premium Monstera Potting Soil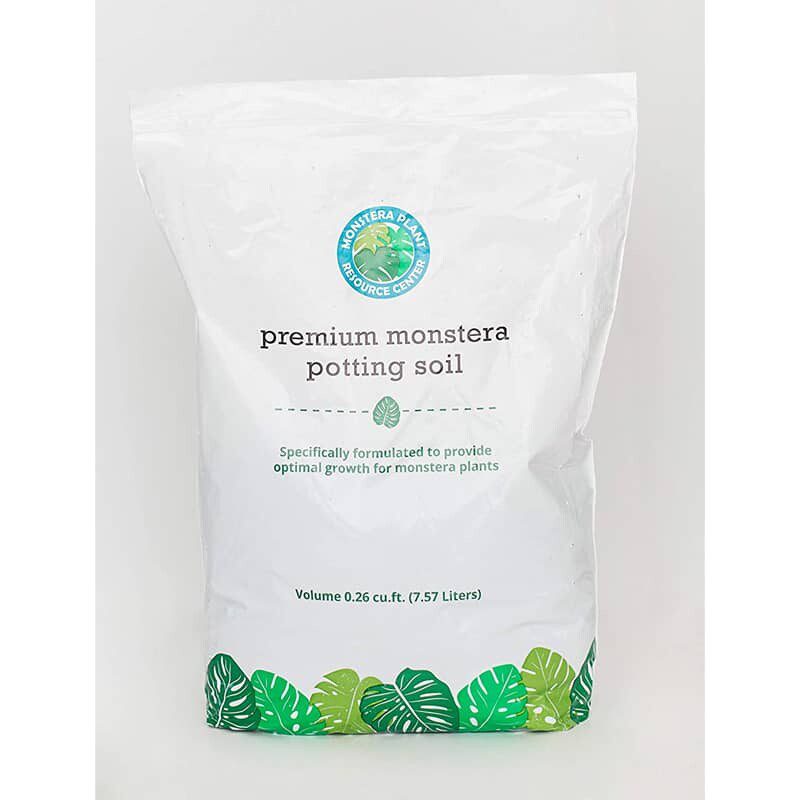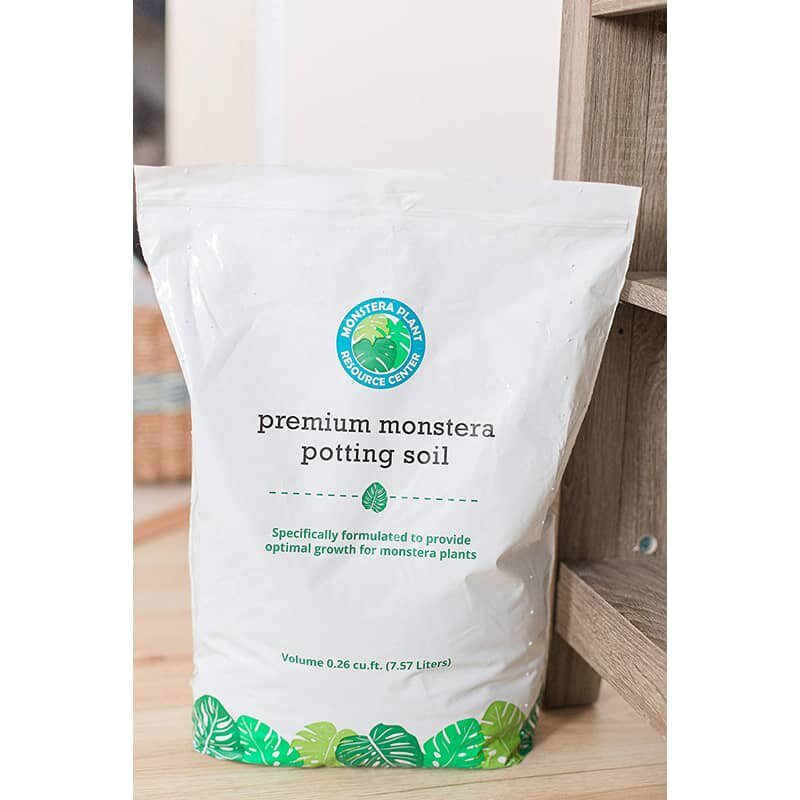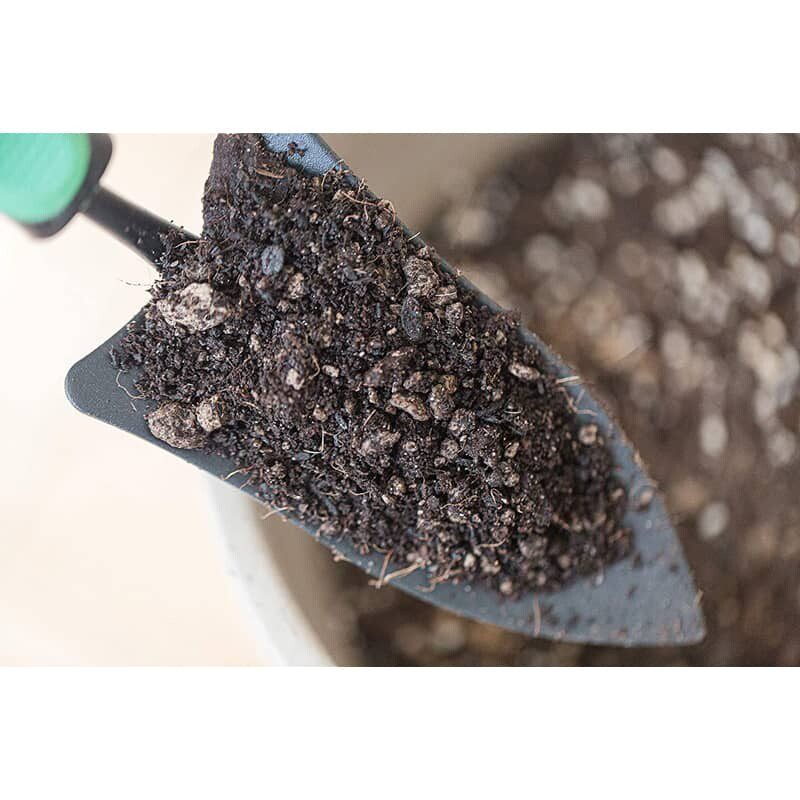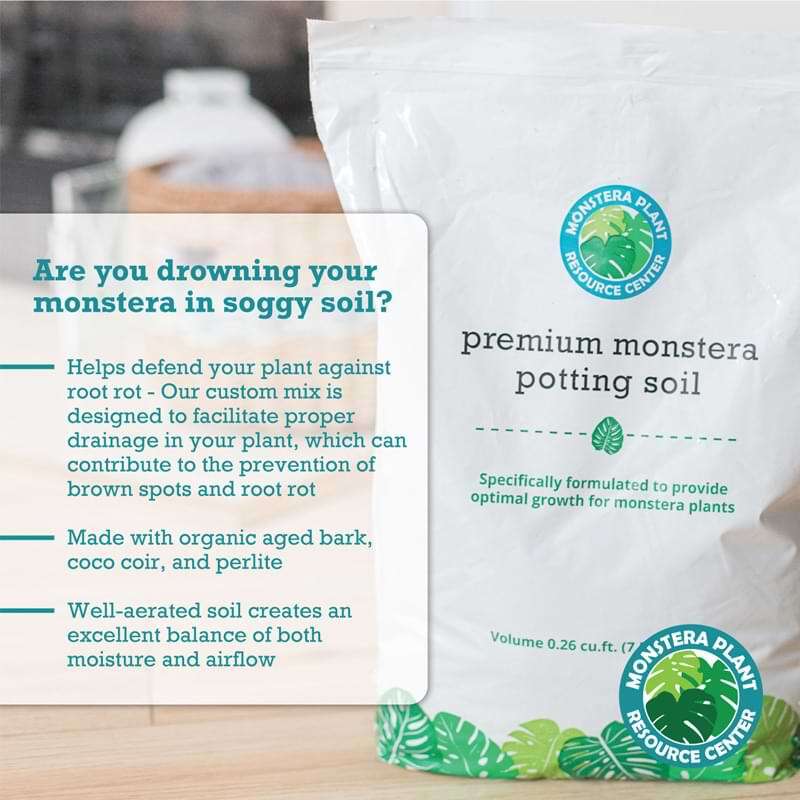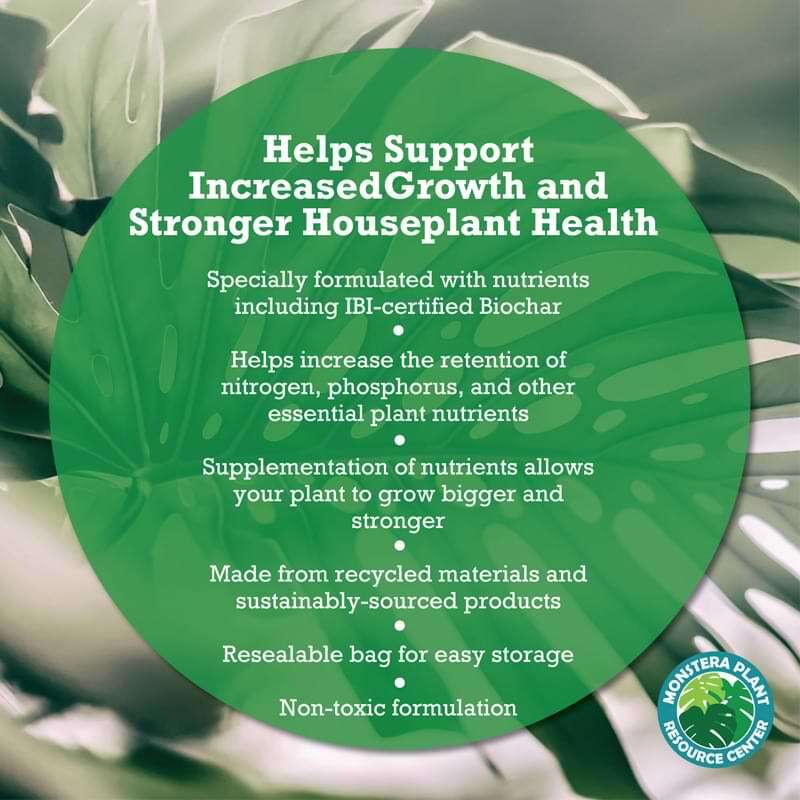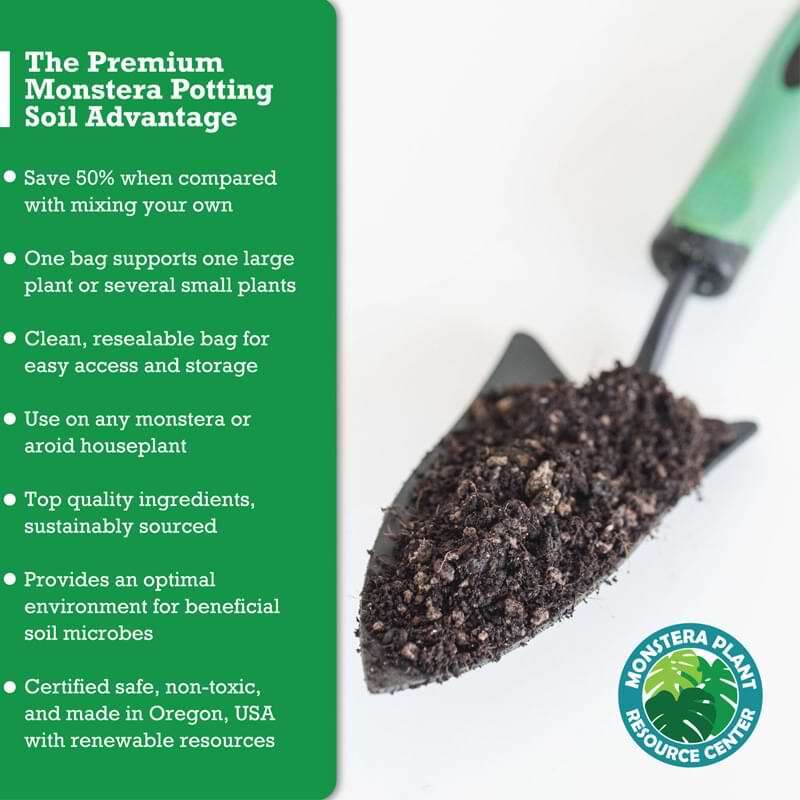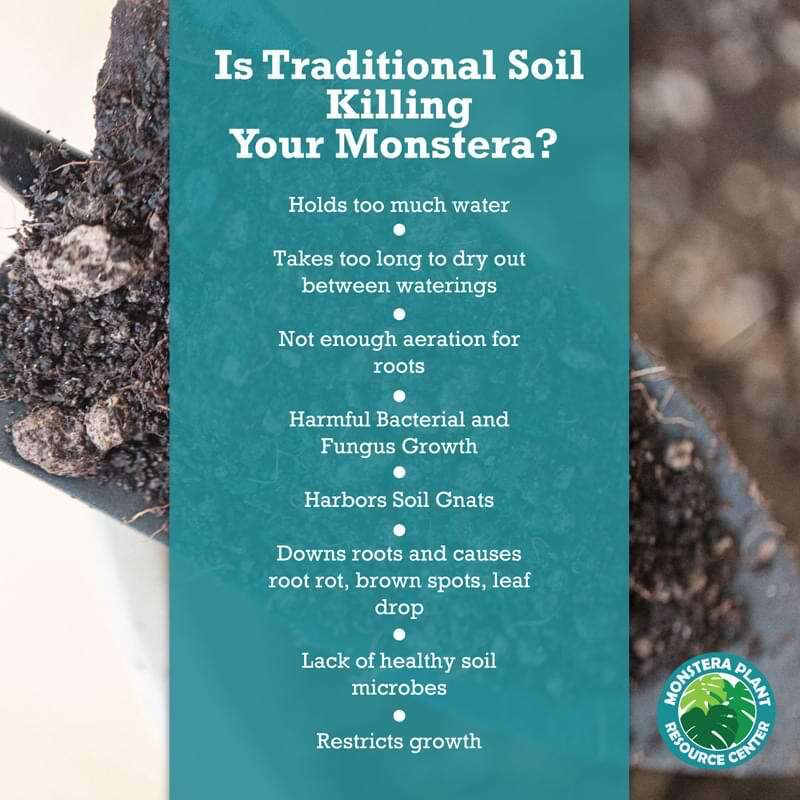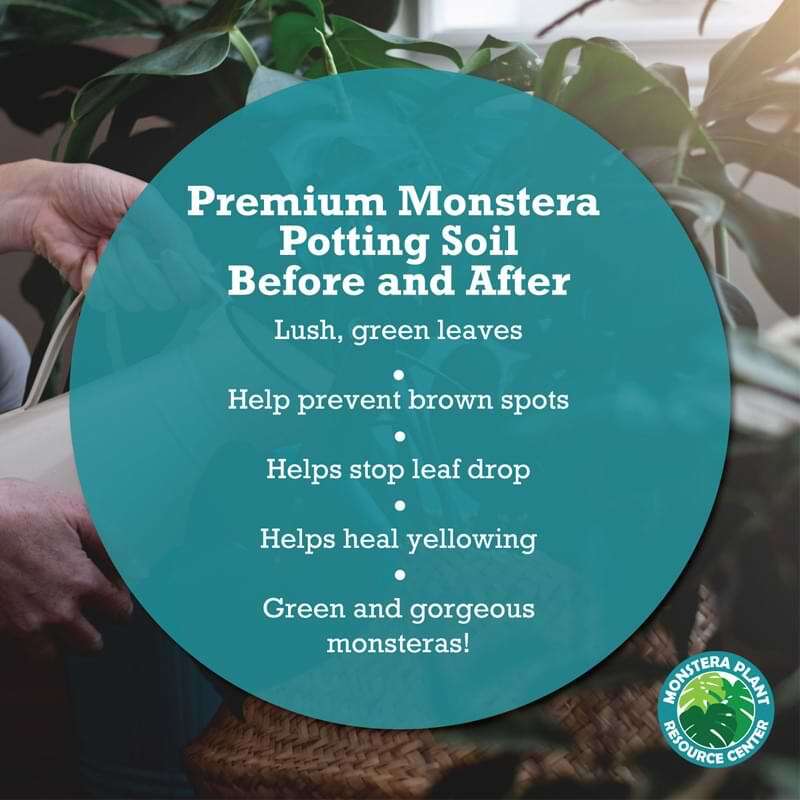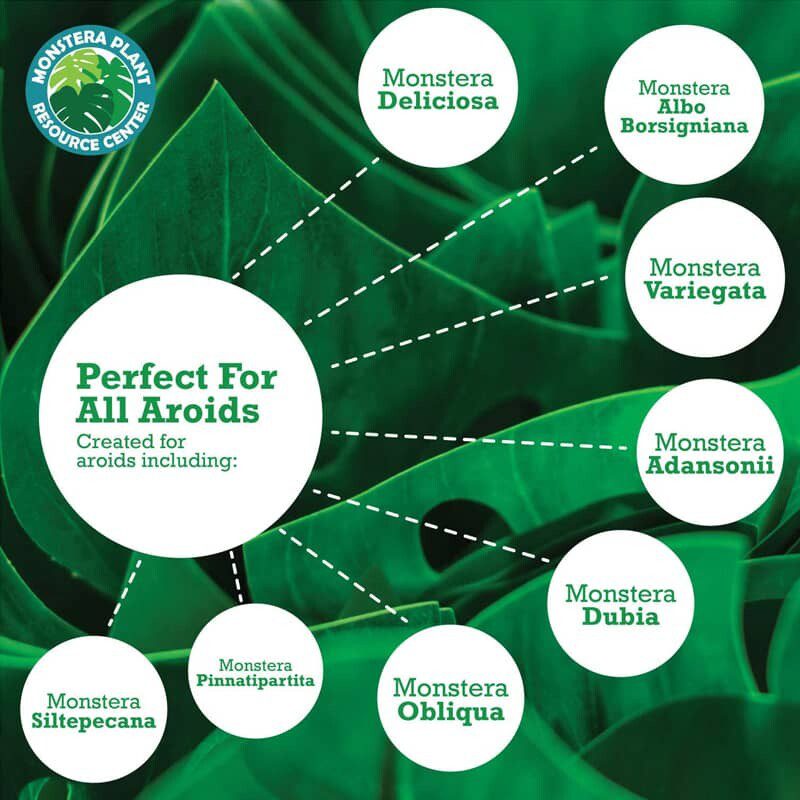 PREVENTS BROWN SPOTS, ROOT ROT, AND DROPPING LEAVES Created to provide well-draining soil using organic aged bark, coco coir, and perlite to maintain an optimal balance of water and air for your monsteras.
SUPPORTS INCREASED GROWTH AND STRONGER HOUSEPLANT HEALTH Specially formulated with nutrients including IBI-certified Biochar, which increases the retention of nitrogen, phosphorus, and other essential plant nutrients so your plant can grow bigger and stronger.
PROTECTS AGAINST OVER AND UNDER WATERING Developed by The Houseplant Resource Center, our soil mix provides the perfect balance of water retention and drainage so that you can take the guesswork out of watering your monstera.
CERTIFIED STERILE AND NON-TOXIC Each bag has been sterilized to protect your plant that can lurk in other soils. Enjoy a resealable bag for easy storage.
PERFECT FOR ALL AROIDS Created for aroids including monstera, our soil mix is perfect for all aroids and monstera including Monstera Deliciosa, Monstera Albo Borsigniana, Monstera Variegata, Monstera Adansonii, Monstera Pinnatipartita, Monstera Dubia, Monstera Siltepecana, Monstera Obliqua.